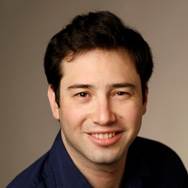 Sam Friedman
Co-Founder and CEO
Sam Friedman, Co-Founded ParkMe in 2009 to solve his own parking problems. Having paid a seemingly uncountable number of parking tickets and having arrived embarrassingly late to one too many meetings, he realized the parking process needed an overhaul.

Sam also held positions at Kayne Anderson Capital Advisors, a Los Angeles based wealth management firm, National Public Radio, and Merrill Lynch. Sam has a BA in Economics and Business from the University of Colorado, Boulder. He used to be fluent in Spanish, and has had amazing parking karma over the past several years.

Fun Fact: Sam can say the alphabet backwards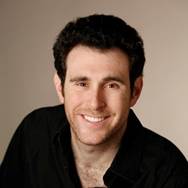 Alexander Israel
Co-Founder and COO
Alexander Israel, has worked in both the Location-Based Services and Digital Media industries before Co-Founding ParkMe.

Earlier, Alex was involved in the entertainment industry, specializing in producing and new media. He worked with MTV International, the American Film Institute, the Sundance Institute, Disney and the United Talent Agency. Additionally, Alex has guest lectured at the University of New Orleans, USC and served as an interim member of the Board of Trustees at the American Film Institute and the University of Puget Sound. Alex earned a BA degree in Business and Economics from the University of Puget Sound and an MFA from the American Film Institute.

Fun Fact: Alex can play the flute upside down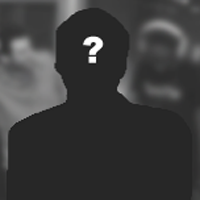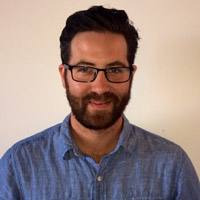 Mark Braibanti
Director of Marketing & Business Development
Mark Braibanti joined the ParkMe team in its inception and focuses on integrated marketing strategies and business development. A marketing "jack of all trades", he uses his wealth of marketing, design and logistical expertise to dream up unique marketing campaigns and see them into reality, by developing and pitching concepts, coordinating with vendors, and managing project budgets and personnel. On the biz dev side, Mark works with developers and navigation companies to help get ParkMe's data and technology to the masses.

Mark graduated from the Virginia Commonwealth University School of Business in 2005 with a concentration in marketing and a minor in Psychology.

Fun Fact: Originally hailing from Washington D.C., Mark is an avid D.C. sports fan who never misses a Redskins game.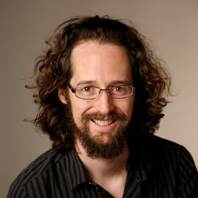 Roy Shea spent the first three decades of his life enjoying academia. During this time he obtained his BS in Math and Computer Science from Harvey Mudd, and his MS and Ph.D. in Computer Science from UCLA, with research focused on diagnosing faults in wireless and embedded systems. After academia Roy split his time between a search for great coffee and tea, and working on a small startup to "solve" parking. While the former pursuit lead to grand adventures from Calgary to Taiwan, the attempts to solve parking proved even more exciting and lead to Roy's joining ParkMe in 2011. Roy now works with ParkMe to produce software and statistical models that help make parking a more pleasant experience.

Fun Fact: Just before joining ParkMe, Roy traded his car for a tab at a coffee shop in North Idaho.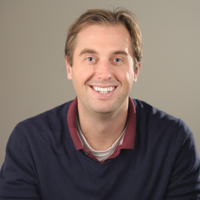 Keith Hackbarth
VP of Engineering
Keith Hackbarth spent 8 years working in management consulting, helping Fortune 500 companies manage their tech infrastructure. On the side, he founded
Rentersfriend.com
and was employee number one at SaveBrite.com, both successful startups.
Keith has a BS in Management and Computer Sciences from University of California, San Diego and did graduate level studies at Stanford.
Fun Fact: Keith is a tournament level Super Smash Brothers player.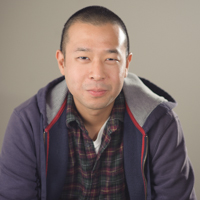 Felix Mark
Director of Data Aggregation
Felix graduated from the University at Buffalo with a BA in Geography, which sparked his continuing interest in GIS. Back in the day, he traveled all over the US and a bit of Canada, hunting for guidance and routing errors for Denso NavLab, which provided updates for Toyota OEM car navigation systems. He also worked on creating and updating the first three versions of the EV charging station map for the Toyota Plug-in Prius.

Fun Fact: Felix never turns down a challenge to a game of chess.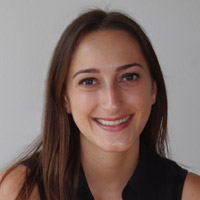 Sarah Martin
Executive Assistant
Sarah Martin works as ParkMe's Executive Assistant and Office Manager. Her role at ParkMe includes: scheduling, event planning, office maintenance and operations. Sarah graduated in 2011 from the University of the Pacific in Northern California. Majoring in Communications and Film Studies, Sarah has acquired a passion for making and analyzing films. Sarah was born and raised in Los Angeles and loves going to the beach.

Fun Fact: When Sarah's not helping the ParkMe team defeat the worlds parking problems; she is out at a Dodger Game or taking her cat for a walk.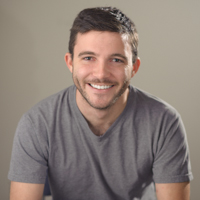 David Switzer
Director of Customer Service
David is an original founding member of ParkMe and currently manages the world's leading database of parking information. He manages an ever growing team of wide-eyed, in house data ninjas. In addition, he coordinates street teams in hundreds of cities.

After studying Film at University of Central Florida and at Fullsail University in Orlando, FL. He moved to Santa Monica in the summer of '08 to work in the film industry. After a couple years of working in production and post production in the film industry, he jumped on the ParkMe Train.

Fun Fact: David grew up on Florida's Gulf Coast, (aka The Redneck Riviera, The Deep South, The Bible Belt, The Dirty Dirty) where he grew up working at a zoo, taming wild beasts.
Daniel Yezhov is ParkMe's resident iOS guru. As a very long time resident of Los Angeles he is no stranger to the trials and tribulations of parking. He joined the team in 2013 to help take ParkMe to the "next level".

Daniel describes himself as a "professional code monkey specializing in awesomeness."

Daniel graduated with a B.S. in Computer Science from the University of California, Santa Barbara.

Fun Fact: when not making awesome apps, Dan can be found with a guitar slung over his shoulder or on a Skeet range busting clays (sometimes simultaneously).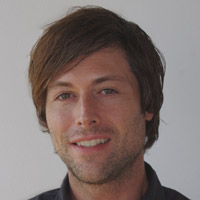 Michael Zick
JavaScript/UI Engineer
Michael moved to LA in 1998 to pursue a career in music, right before the whole industry would shift like the tectonic plates just four years prior. Fortunately, years of working with digital audio at the University of Southern California and professionally, led to an affinity for computers and software. By chance he discovered a love for web development when re-designing his online reel.

Michael spent almost two years building interactive marketing campaigns for entertainment studios such as Paramount, Universal, Warner Bros and Fox, before landing an engineering role at ParkMe. Here he enjoys the challenges involved with building a world-class web app, and the fact that his work makes people's lives a little easier.

Fun Fact: Before becoming a competitive surfer, Michael placed songs in several surf documentaries, which led to his obsession with the sport. He's ridden waves at O'ahu's North Shore, and people often ask, "You wake up how early?"
Darren Conly
Data Operations
Darren received his Masters in Urban and Regional Planning from UCLA in 2012. As a devout Shoupista, he believes better parking management and policy are keys to improving everything from reducing congestion to making a more affordable housing supply. Darren's pre-ParkMe life was a motley mix of transit planning, working for Xerox, and living in Honduras for 2 years as a Peace Corps volunteer.

Fun Fact: Darren makes a semi-regular habit of commuting 22 miles one-way by bicycle to the ParkMe office from his balmy apartment in the San Fernando Valley.
Erika World
Marketing & Business Development
Erika World joined the marketing team at ParkMe to help with business development and manage affiliate marketing. She has her BA in Business Administration from UC Riverside and has previous experience with marketing and sales. Erika lives an active lifestyle and enjoys being outdoors and playing sports.

Fun Fact: Erika has visited over 10 countries, and she doesn't plan to stop there! When Erika's not traveling the world, you can find her on Yelp planning her next meal.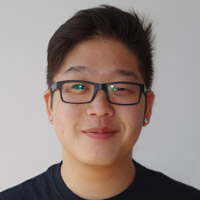 Andy Hyon
Data Operations
Andy is a Los Angeles native, born and raised. He studied Psychology at the University of California, San Diego. When he's not at the office, he spends his free time playing League of Legends or practicing the guitar.

Fun Fact: Andy is scared of spiders, highly allergic to cats, and loves noodles and ice cream.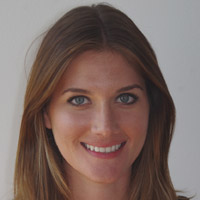 Jessica Estrada
Operations Coordinator
Jessica graduated from Cal State LA with a degree in Psychology, and hired by ParkMe as a customer service guru. Jessica is one of the few LA natives at ParkMe! When she's not at work you can find her at the beach having fun in the sun or anywhere outdoors. She also enjoys traveling and a good shopping bargain!

Fun Fact: Jessica has an artistic eye and a passion for fashion. When she's not in the sun you can find her working on trendy designs for a women's swimsuit line.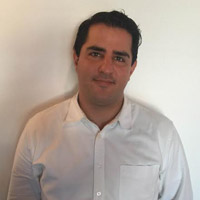 Shervin Delband
Android Engineer
Shervin worked at a number of successful Silicon Beach start-ups, and has been passionate about Android development since the early days. He joined ParkMe after his previous company, Burstly, was sold to Apple. He enjoys hiking, learning foreign languages and keeping up with the latest in technology and startups.

Fun Fact: Shervin once ran a document scanning and shredding company.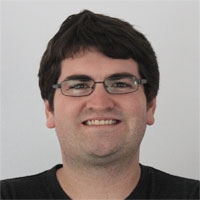 Matt Pacura
Quality Assurance Engineer
Since joining ParkMe in 2013, Matt has lead quality efforts on all product fronts along with taking on product and design roles when needed. He has a strong passion for all things mobile and loves tinkering with the latest technologies. Matt enjoys traveling and has been all over the country, and even spent a short time in Costa Rica.

Fun Fact: Matt is an avid table tennis player and once trained with an Olympic champion.
Stefanie Marca
Customer Service & Operations
Stefanie was born and raised in Southern California, but decided to return to the motherland to study sociology at Sophia University in Tokyo. There she spent four years researching different cultural trends and habits while consuming as much ramen as possible. Her obsessive grammar skills came in handy and led to her teaching English at a pilot academy, law firm, and finally the slightly more expected setting of an international school. After finally returning to the States, she is happy to call ParkMe home.

Fun Fact: When not hard at work, Stef can be found somewhere in the wilderness trying to make friends with all the animals and searching for hidden swimming spots.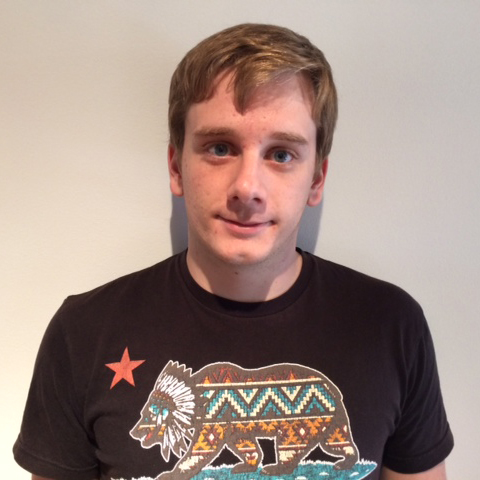 Eric Scrivner
Senior Architect
Eric graduated from the University of California, Riverside with a BS in Computer Science. Along the way he discovered a passion for philosophy and has been working towards a graduate level degree in his spare time. He worked his way through college by developing websites for online businesses, administering a super computer and doing artificial intelligence research. He eventually wound up helping to scale websites for several startups and has been hooked ever since.

Fun Fact: When not working to make parking easier, Eric can be found pondering the meaning of life or also simply living it.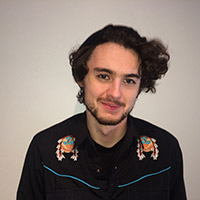 Adam Conte
Development Intern
Adam studied both Computer Science and Film at Northwestern University. He previously worked at a film production company, but recently decided to make the switch over to programming.

Fun Fact: Adam loves martial arts and will defend pro wrestling at any given opportunity.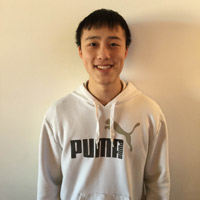 Derek Chang
Data Operations
Derek was born and raised in Massachusetts. He graduated from the University of California, Los Angeles with a degree in Molecular, Cell, and Developmental Biology. In his free time, Derek can be found watching various television shows and movies, and attending various music festivals and concerts.

Fun Fact: Derek is an enthusiast of electronic dance music, and likes to dabble in music production in his spare time.