Sam Friedman
Co-Founder and CEO
Sam Friedman, Co-Founded ParkMe in 2009 to solve his own parking problems. Having paid a seemingly uncountable number of parking tickets and having arrived embarrassingly late to one too many meetings, he realized the parking process needed an overhaul.

Sam also held positions at Kayne Anderson Capital Advisors, a Los Angeles based wealth management firm, National Public Radio, and Merrill Lynch. Sam has a BA in Economics and Business from the University of Colorado, Boulder. He used to be fluent in Spanish, and has had amazing parking karma over the past several years.

Fun Fact: Sam can say the alphabet backwards
Alexander Israel
Co-Founder and COO
Alexander Israel, has worked in both the Location-Based Services and Digital Media industries before Co-Founding ParkMe.

Earlier, Alex was involved in the entertainment industry, specializing in producing and new media. He worked with MTV International, the American Film Institute, the Sundance Institute, Disney and the United Talent Agency. Additionally, Alex has guest lectured at the University of New Orleans, USC and served as an interim member of the Board of Trustees at the American Film Institute and the University of Puget Sound. Alex earned a BA degree in Business and Economics from the University of Puget Sound and an MFA from the American Film Institute.

Fun Fact: Alex can play the flute upside down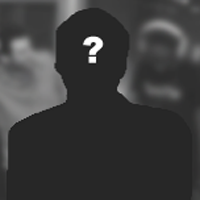 Kevin Blomberg
Director of Communications & PR Coordinator
Kevin is an original co-founding member of ParkMe and helped aggregate what is now the world's leading database of parking information. As internal head of PR and social media, he's produced several high profile press releases and manages content for the ParkMe blog. He's gained company attention from such reputable sources as L.A. Times, Mashable, Entrepreneur Magazine, All Things D among many others.

Kevin studied Film and US History at the Emerson College in Boston, MA, and began his career as office manager at film production startup The Masses. He is a West Los Angeles native with intense love for the Dodgers, cinema, and the great outdoors (particularly the Santa Monica Mountains). Don't ask him to join your a-cappella group, he just might blow your mind
Mark Braibanti
Director of Marketing & Business Development
Mark Braibanti joined the ParkMe team in its inception and focuses on integrated marketing strategies and business development. A marketing "jack of all trades", he uses his wealth of marketing, design and logistical expertise to dream up unique marketing campaigns and see them into reality, by developing and pitching concepts, coordinating with vendors, and managing project budgets and personnel. On the biz dev side, Mark works with developers and navigation companies to help get ParkMe's data and technology to the masses.

Mark graduated from the Virginia Commonwealth University School of Business in 2005 with a concentration in marketing and a minor in Psychology.

Fun Fact: Originally hailing from Washington D.C., Mark is an avid D.C. sports fan who never misses a Redskins game.
Keith Hackbarth
Product Engineer
Keith Hackbarth spent 8 years working in management consulting, helping Fortune 500 companies manage their tech infrastructure. On the side, he founded
Rentersfriend.com
and was employee number one at SaveBrite.com, both successful startups.
Keith has a BS in Management and Computer Sciences from University of California, San Diego and did graduate level studies at Stanford.
Fun Fact: Keith is a tournament level Super Smash Brothers player.
Jon Krop
Director of Business Development
Prior to joining the ParkMe team, Jon Krop was an attorney at a boutique public-interest law firm in Los Angeles. He litigated cases at the trial and appellate levels, including election disputes, civil rights lawsuits, and education law cases. And yes, it WAS exactly like "The Practice."

Jon has a B.A. in business economics from Brown University and a J.D. from Harvard Law School.

Fun Fact: Jon Krop is a decent guitarist and an appallingly bad singer.
Felix Mark
Director of Data Aggregation
Felix used to travel the country, testing and collecting data for GPS car navigation systems. He enjoys playing chess and any game that does not require athletic ability.
Sarah Martin
Executive Assistant
Sarah works as ParkMe's Executive Assistant and Office Manager. Her role at ParkMe includes: scheduling, event planning, office maintenance and operations. Sarah graduated in 2011 from the University of the Pacific in Northern California. Majoring in Communications and Film Studies, Sarah has acquired a passion for making and analyzing films. Sarah was born and raised in Los Angeles and loves going to the beach. When Sarah's not helping the ParkMe team defeat the worlds parking problems; she is out at a Dodger Game or taking her cat for a walk.
Katie Redderson-Lear
Data Aggregation Specialist
Katie Redderson-Lear just graduated from UCLA in June of 2012, receiving a BA in Linguistics as well as in Chinese Language and Culture. While at UCLA, she worked in the UCLA Child Language Acquisition Lab running experiments to research how and when children learn language, where she was introduced to the wild world of data entry and learned far more than she expected about entertaining small children. During this period, she also taught English Language classes to international students and faculty through the Dashew International Center. Prior to this, she worked as a Lab Technician at a small company called International Radiation Detectors, Inc, where she tested and repaired photodiodes for use in satellites and deep space probes such as European SOHO, NASA's EOS, and the Hubble Space Telescope.

Fun Fact: Katie used to spend much of her free time pole-vaulting and slacklining.
Jevon Reynolds
Senior Data Aggregation Specialist
Prior to ParkMe, Jevon Reynolds spent a few years in the healthcare industry working as an Operations Engineer. His participation in Abbott Laboratories' Professional Development Program afforded him the opportunity to work in a diverse mix of departments ranging from from business excellence and product distribution to corporate purchasing and production. Relatively new to the tech startup world, he finds the fast-paced, energetic work very engaging and rewarding.

In addition, Jevon is a singer-songwriter and producer. Moving to LA has helped him find a solid balance in furthering both his technical and musical endeavors.

Jevon received a BSE in Industrial and Operations Engineering from the University of Michigan, as well as an Audio Engineering Certificate from Pinnacle College.
Roy Shea
Senior Director of Engineering
Roy Shea spent the first three decades of his life enjoying academia. During this time he obtained a his BS in Math and Computer Science from Harvey Mudd, and his MS and Ph.D. in Computer Science from UCLA with research focused on diagnosing faults in wireless and embedded systems. After academia Roy split his time between a search for great coffee and tea, and working on a small startup to "solve" parking. While the former pursuit lead to grand adventures from Calgary to Taiwan, the attempts to solve parking proved even more exciting and lead to Roy's joining ParkMe in 2011. Roy now works with ParkMe to produce software and statistical models that help make parking a more pleasant experience.

Fun Fact: Just before joining ParkMe, Roy traded his car for a tab at a coffee shop in North Idaho
David Switzer
Director of Customer Service
David is an original founding member of ParkMe and currently manages the world's leading database of parking information. He manages an ever growing team of wide-eyed, in house data ninjas. In addition, he coordinates street teams in hundreds of cities.

After studying Film at University of Central Florida and at Fullsail University in Orlando, FL. He moved to Santa Monica in the summer of '08 to work in the film industry. After a couple years of working in production and post production in the film industry, he jumped on the ParkMe Train.

He grew up on Florida's Gulf Coast, (aka The Redneck Riviera, The Deep South, The Bible Belt, The Dirty Dirty) where he grew up working at a zoo, taming wild beasts.
Brian Vallelunga
Intern Web & Subsystem Developer
Brian Vallelunga is a senior at Da Vinci Science High School. After school Brian likes to spend his time learning new programming concepts and algorithms. He has worked in industry for a year and a half. From 2011 to 2012, Brian worked at AdageGraphics as a Web Developer and Designer. In the summer of 2012, Brian joined ParkMe as a part time employee.

When Brian is not at school or programming, he is always active is some type of competition. From chess to First Robotics Competition to the Science Fair, he is always seeking the next great challenge.

Brian plans to attend a university in the field of computer science.

Fun Fact: Brian used to play Ice Hockey for 7 years but stopped and took up Fencing.