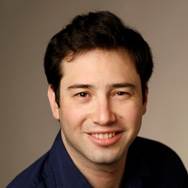 Sam Friedman
Co-Founder and CEO
Sam Friedman, Co-Founded ParkMe in 2009 to solve his own parking problems. Having paid a seemingly uncountable number of parking tickets and having arrived embarrassingly late to one too many meetings, he realized the parking process needed an overhaul.
Sam also held positions at Kayne Anderson Capital Advisors, a Los Angeles based wealth management firm, National Public Radio, and Merrill Lynch. Sam has a BA in Economics and Business from the University of Colorado, Boulder. He used to be fluent in Spanish, and has had amazing parking karma over the past several years.
Fun Fact: Sam can say the alphabet backwards
LinkedIn
Twitter

Alexander Israel
Co-Founder and COO
Alexander Israel leads INRIX's parking division, where he works to develop end-to-end parking solutions for cities, automakers, and drivers. Before it was acquired by INRIX in 2015, Alex was the COO and Co-Founder of ParkMe, the leading global provider of parking data.
Alex's vision for the future of parking is to develop an all-in-one parking platform that allows drivers to find available parking both on- and off-street, navigate to their spot, and pay for their parking seamlessly.
LinkedIn
Twitter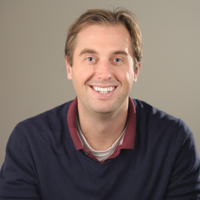 Keith Hackbarth
VP of Engineering
Keith Hackbarth spent 8 years working in management consulting, helping Fortune 500 companies manage their tech infrastructure. On the side, he founded
Rentersfriend.com
and was employee number one at SaveBrite.com, both successful startups.
Keith has a BS in Management and Computer Sciences from University of California, San Diego and did graduate level studies at Stanford.
Fun Fact: Keith is a tournament level Super Smash Brothers player.
LinkedIn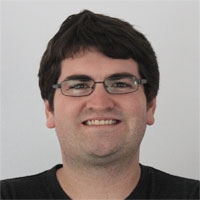 Matt Pacura
Mobile Product and QA Manager
Since joining ParkMe in 2013, Matt has lead quality efforts on all product fronts along with taking on product and design roles when needed. He has a strong passion for all things mobile and loves tinkering with the latest technologies. Matt enjoys traveling and has been all over the country, and even spent a short time in Costa Rica.
Fun Fact: Matt is an avid table tennis player and once trained with an Olympic champion.
LinkedIn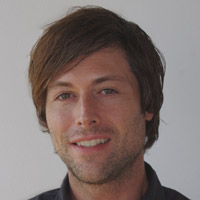 Michael Zick
JavaScript/UI Engineer
Michael moved to LA in 1998 to pursue a career in music, right before the whole industry would shift like the tectonic plates just four years prior. Fortunately, years of working with digital audio at the University of Southern California and professionally, led to an affinity for computers and software. By chance he discovered a love for web development when re-designing his online reel.
Michael spent almost two years building interactive marketing campaigns for entertainment studios such as Paramount, Universal, Warner Bros and Fox, before landing an engineering role at ParkMe. Here he enjoys the challenges involved with building a world-class web app, and the fact that his work makes people's lives a little easier.
Fun Fact: Before becoming a competitive surfer, Michael placed songs in several surf documentaries, which led to his obsession with the sport. He's ridden waves at O'ahu's North Shore, and people often ask, "You wake up
how
early?"
LinkedIn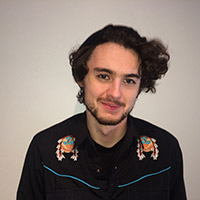 Adam Conte
Python Engineer
6'3"

Fun Fact: Researchers at Cornell University determined that Silver Medalists feel worse about their accomplishments than Bronze Medalists.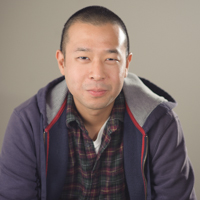 Felix Mark
Director of Data Aggregation
Felix graduated from the University at Buffalo with a BA in Geography, which sparked his continuing interest in GIS. Back in the day, he traveled all over the US and a bit of Canada, hunting for guidance and routing errors for Denso NavLab, which provided updates for Toyota OEM car navigation systems. He also worked on creating and updating the first three versions of the EV charging station map for the Toyota Plug-in Prius.
Fun Fact: Felix never turns down a challenge to a game of chess.
LinkedIn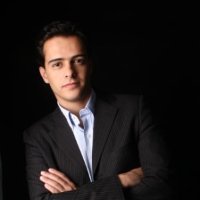 Mario Coutinho
Manager, South American Operations
Mario spent almost 10 years working as a Parking Operator in one of Latin America's largest Parking Companies. During this time, he was able to create Brazilian's first Reservation System for a Parking Operator. Living in Sao Paulo, the largest city in the western hemisphere, with over 5,500 parking facilities, Mario also implemented a new Demand Responsive Rating System and saw revenue increase more than 30% overnight in many parking facilities.
Mario graduated with a BA in Marketing from ESPM (Sao Paulo School of Marketing) in Brazil.
Fun Fact: Mario can tell the weekday for any date without looking at a calendar.
LinkedIn
Twitter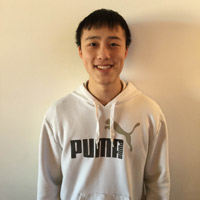 Derek Chang
Data Operations
Derek was born and raised in Massachusetts. He graduated from the University of California, Los Angeles with a degree in Molecular, Cell, and Developmental Biology. In his free time, Derek can be found watching various television shows and movies, and attending various music festivals and concerts.

Fun Fact: Derek is an enthusiast of electronic dance music, and likes to dabble in music production in his spare time.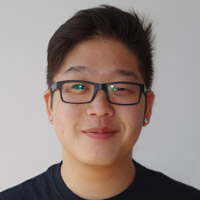 Andy Hyon
Data Operations
Andy is a Los Angeles native, born and raised. He studied Psychology at the University of California, San Diego. When he's not at the office, he spends his free time playing League of Legends or practicing the guitar.

Fun Fact: Andy is scared of spiders, highly allergic to cats, and loves noodles and ice cream.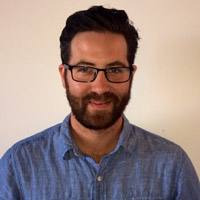 Mark Braibanti
Director of Marketing & Business Development
Mark Braibanti joined the ParkMe team in its inception and focuses on integrated marketing strategies and business development. A marketing "jack of all trades", he uses his wealth of marketing, design and logistical expertise to dream up unique marketing campaigns and see them into reality, by developing and pitching concepts, coordinating with vendors, and managing project budgets and personnel. On the biz dev side, Mark works with developers and navigation companies to help get ParkMe's data and technology to the masses.

Mark graduated from the Virginia Commonwealth University School of Business in 2005 with a concentration in marketing and a minor in Psychology.

Fun Fact: Originally hailing from Washington D.C., Mark is an avid D.C. sports fan who never misses a Redskins game.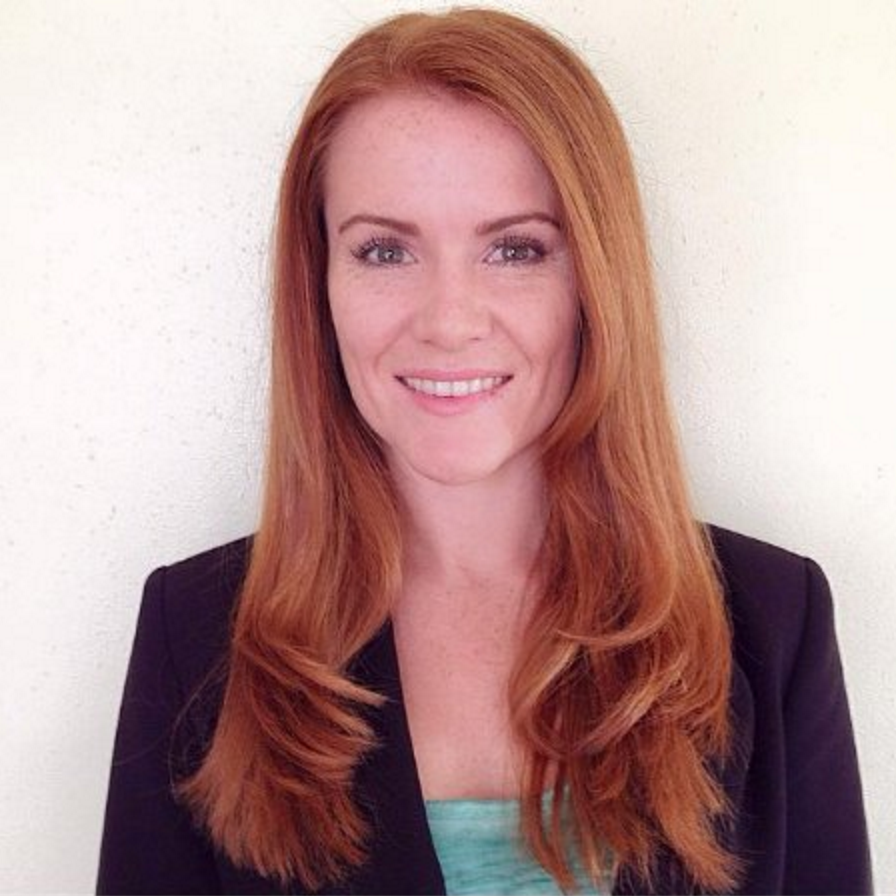 Erin Power
Marketing Associate
Erin has worked on marketing teams with small tech startups as well as established non-profit organizations. An LA native, she is passionate about products that help people and innovative businesses. Before joining ParkMe, she was part of a volunteer program in Nairobi, Kenya and worked to improve health education and access in impoverished communities.

Fun Fact: Erin grew up on the beaches of Southern California and was part of the Junior Lifeguard Program for 7 years.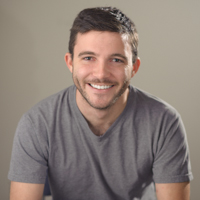 David Switzer
Director of Customer Service
David is an original founding member of ParkMe and currently manages the world's leading database of parking information. He manages an ever growing team of wide-eyed, in house data ninjas. In addition, he coordinates street teams in hundreds of cities.
After studying Film at University of Central Florida and at Fullsail University in Orlando, FL. He moved to Santa Monica in the summer of '08 to work in the film industry. After a couple years of working in production and post production in the film industry, he jumped on the ParkMe Train.
Fun Fact: David grew up on Florida's Gulf Coast, (aka The Redneck Riviera, The Deep South, The Bible Belt, The Dirty Dirty) where he grew up working at a zoo, taming wild beasts.
LinkedIn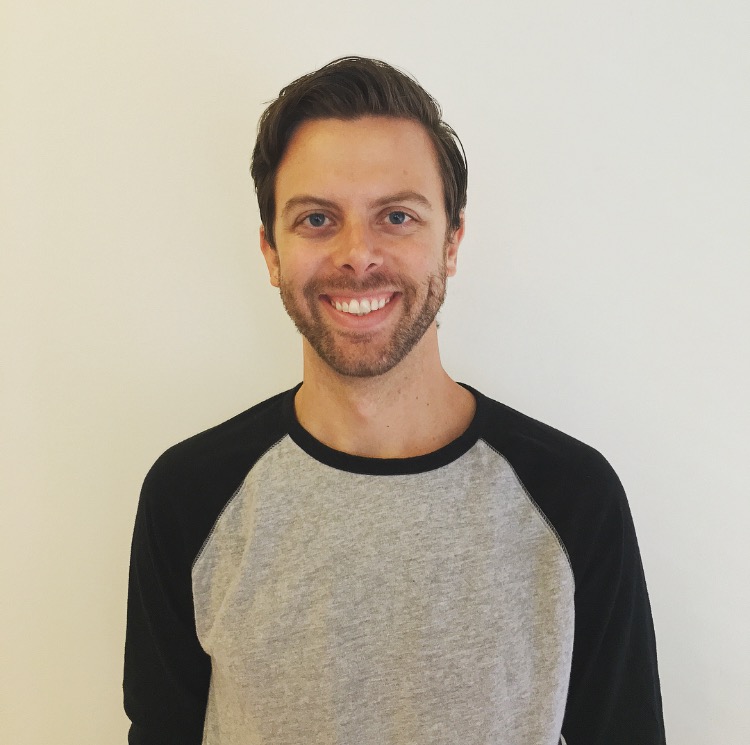 George Lind
Customer Service
George is from the thin air of Denver, Colorado and moved out to Los Angeles 11 years ago to pursue a music career. After touring the country for a few years, he wanted a change of pace. He's always loved helping people, and what better way to do that than through the power of customer service.

Fun Fact: When he's not working, you can find him at the local watering hole cheering for his favorite Colorado sports teams!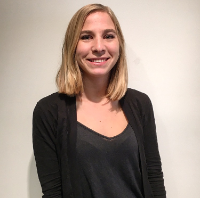 Tara Becker
Data Operations
Tara was born and raised in San Diego and moved to San Luis Obispo to attend Cal Poly. She graduated in 2015 with a B.S. in Environmental Science and minors in Spanish and Geography/ Anthropology and an emphasis in GIS. In her free time Tara is either exploring a new hiking trail or planning a trip somewhere in the world.

Fun Fact: Tara lived in Barcelona, Spain for 4 months and has traveled to 15 different countries.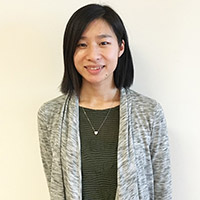 Winnie Leung
Data Operations
Winnie is from the San Francisco Bay Area where she grew up on top-notch dim sum and wicked fog. She studied at UCLA and graduated with a degree in English, French and Linguistics, and a minor in Japanese. During her free time she enjoys a good tennis rally, trying new restaurants and exercising her creativity through cooking.

Fun Fact: Winnie is an avid language learner, with her mind set on learning at least ten languages.